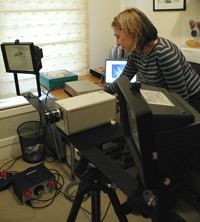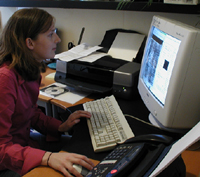 TSR opened for business in July 2002 and we thought we would bring you a few throwback photos from our first website to reminisce about those days and celebrate 15 years of mobile infrared imaging! Of course we have hardly changed, as you can see…
Back then we were using a Hamamatsu vidicon camera and vips/nip software to painstakingly stitch the images together. It was a tricky process and it might explain a few of my grey hairs. As you can see our office still had a fax machine, and flat screen monitors had yet to be introduced. Thankfully now we can work on laptops with the fantastic OSIRIS camera and we have slightly fewer heavy bags to carry onto site.
We're excited to see what the next 15 years will bring, and are grateful to all our clients for supporting us on our way.